Sender Name:__________________________________________________
Address:______________________________________________________
______________________________________________________________
Date of Arrival at Destination:_______/_______/_______________________
Telephone: (B.H)_______________________(A.H.)_____________________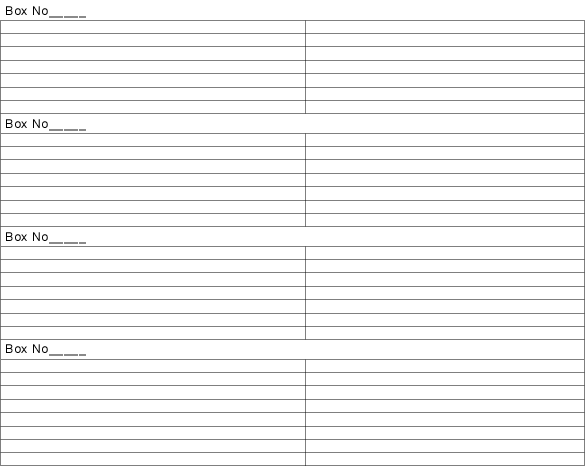 | | |
| --- | --- |
| Important: please read carefully | *Delete where appropriate |
a) All goods were personally packed by me and have been in my constant possession since packing.
b) I have declared all ELECTRICAL ITEMS on the packing list.
c) My consignment contains personal effects only and NO goods of a hazardous nature, nor any explosive, corrosive, or firearms of any description.
d) I hereby declare that the above information is true and correct.

| | | | |
| --- | --- | --- | --- |
| Passport No: | _______________________ | Today's Date: | _______/_______/_________ |
| Place of Issue: | _______________________ | Date of Issue: | _______/_______/_________ |
| Nationality: | _______________________ | Signature: | ________________________ |